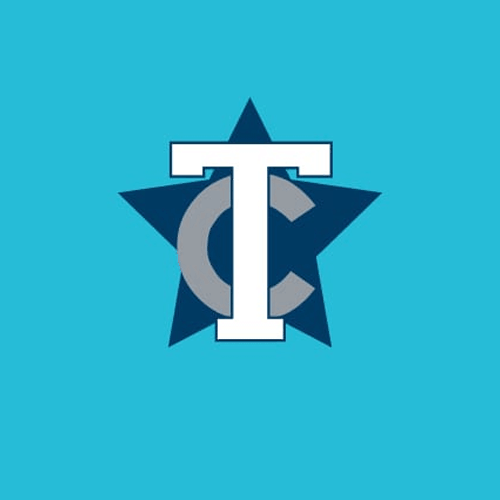 When setting your New Year resolutions, don't forget to consider your goals for landing a better job and securing a stronger financial future. There's no better time than now to invest in yourself by learning a new skill or earning a college degree or certificate. Take a closer look at Texarkana College and you'll see why more than 8,000 students last year chose TC to help them start their journey toward a brighter future. At TC, you can find the program that fits your learning style, your timeframe, and your budget!
If you have always wondered what it would be like to go to college or come back to college after being out of school for years, then sign up for a TC campus tour and check it out for yourself. You may be surprised to learn that many classrooms at TC are exact replicas of professional worksites equipped with industry-standard equipment and instructors with years of practical experience. For example, students enrolled in TC's culinary arts program learn from a highly trained executive chef who has years of experience preparing meals for celebrities. The classroom is a commercial kitchen equipped with tools and ingredients found in five-star restaurants. In fact, students participate in cooking challenges for grades, much like the competitions you see on TV shows.
As a cosmetology student at TC, you learn in a professional environment equipped with salon-quality equipment, fixtures, and supplies. If you are handy with a wrench and like to get your hands dirty, TC's state-of-the-art auto technology program is endorsed by Ford Motor Company and is an official training site for their newest equipment.
The industrial maintenance classroom is another program where students learn in a simulated work-site environment using sophisticated and high-end equipment customized to meet area industry needs and demands. TC President Dr. Jason Smith said hiring managers from regional industrial companies look to TC to hire their next employees.
"The skills students learn in our industrial maintenance program are matched with skills needed by our local industries," Smith said. "Our industry partners guide our instructors in selecting the curriculum we teach and the materials and equipment we use in our classes. Today's industrial jobs are being filled by skilled and trained workers and provide secure, good wages with opportunities for advancement. There's never been a time in history when it's been so important to be trained in emerging technologies. We want students to know that area employers are needing you to learn these skills—jobs are waiting for you out there!"
You may also be surprised to learn that TC offers training in music, theater, and art. Students enrolled in these programs have opportunities to showcase their talents by participating in performances and exhibits throughout the semester. The classrooms for these programs include music halls, stages and art studios filled with professional supplies and materials. The Stillwell Humanities Center on campus is the home of TexRep, the community's theater production company, and students have opportunities to audition for parts in the plays and help with the production of the programs.
If a degree in a professional field is what you are seeking, then a traditional classroom setting at TC is where you should look. TC offers world-class programs with faculty who have years of experience and are focused on student success. Their goal is to prepare you to enter the fields of healthcare, education, technology, criminal justice, business, social services, science, or engineering. By completing your first two years of a bachelor's degree at TC, you save thousands of dollars in tuition costs compared to university tuition and have access to faculty who invest in your completion goals. In 2016 and 2018, TC ranked first in the state of Texas for completion rates for community college students! (Source: Texas Higher Education Coordinating Board 2016, 2018)
TC's 2019 Fall Commencement speaker and honor graduate, Myrtis Hooks, shared her story of following her dream to becoming the first in her family to graduate from college and enter a professional field.
"I wanted to set a good example for my children and TC provided me with the foundation to follow my dream of becoming a licensed professional counselor," said Hooks. "I plan on pursuing my bachelor's degree at Texas A&M University-Texarkana and earning my master's degree in behavioral science. While attending TC as a full-time student, I was able to build my confidence and skills by participating in Phi Theta Kappa International Honor Society, Student Government Association, and helping students in need by serving as a work-study student in the TC Food Pantry. TC's faculty and staff supported me all the way and I feel equipped and empowered to fulfill my dreams."
TC can help you achieve your dreams, too! You still have time to get enrolled for classes—but hurry! Workforce training classes begin January 13 and academic classes begin January 21, 2020. There are also options to enroll in 8-week and 14-week sessions that begin later in the semester. You may be eligible for financial aid to cover all or some of the cost of attending college – let TC advisors help you through the process of applying and registering!
For more information about choosing a degree or certificate program, you can explore your options at this online link: http://www.texarkanacollege.edu/spring  or call 903-823-3456 to set up a campus tour or speak to an advisor.