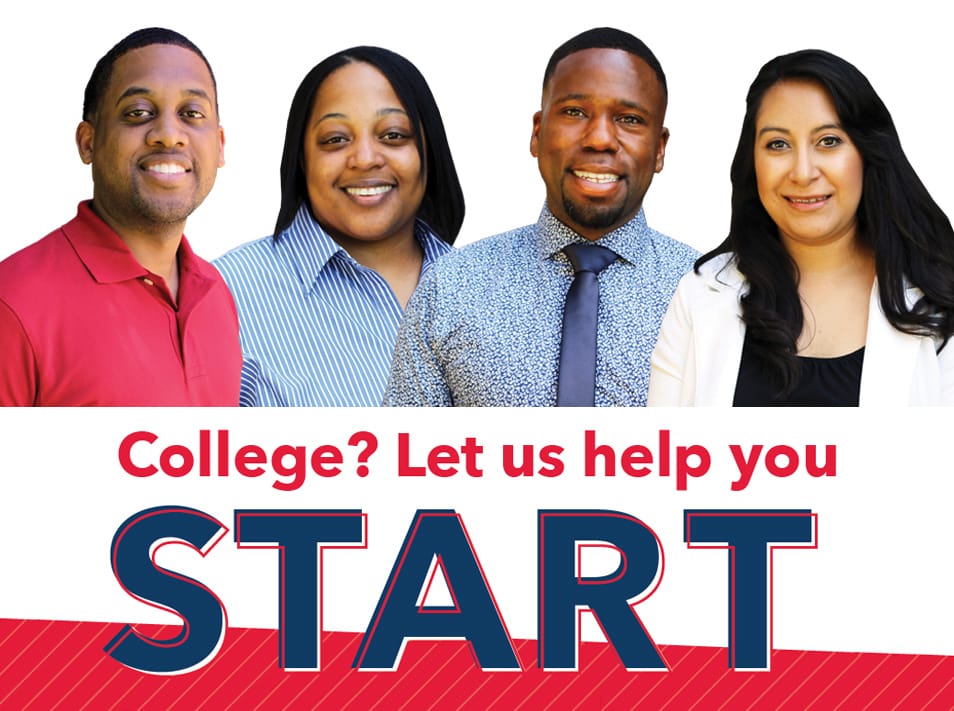 Since its rollout just three years ago, the Educational Opportunity Center (EOC) at Texarkana College has enrolled more than 1,550 first-generation college students and individuals from disadvantaged backgrounds in postsecondary education programs. For these students, the opportunity to go to college means a chance to earn more money over their lifetime and ultimately have a better quality of life.
In Fall 2016, Texarkana College received a grant award from the U.S. Department of Education to establish the EOC as part of TC's existing TRIO suite of programs. EOC team members help participants apply to the college or post-secondary program of their choice and identify financial aid resources.
"Participation in the EOC program opens doors of opportunity for adults who dream of earning a college degree or credential but don't know where or how to start the process," said Lee Williams, TC's EOC Director. "Our team provides counseling and information on college admissions to qualified adults who want to enter a program of postsecondary education. We also counsel participants on financial aid options and assist with the application process."
More than $100,000 in scholarships have been claimed by TC EOC participants. One funding source includes the Overcoming Barriers Scholarship award, which is unique to TC's program.
"Our team works with people every day who struggle to make ends meet and who are trying to overcome barriers that keep them from enrolling in college," Williams said. "We host annual fundraising events and seek underwriters for scholarships for EOC participants who need the extra boost to pay for basic needs such as gasoline, daycare services, or a computer for homework."
Last week, the EOC program awarded students Deborah Gary and Vontrisha Washington with $500 Overcoming Barriers Scholarships.
"For the last several semesters, we have been able to award at least two scholarships to students who have demonstrated extreme financial need beyond what is available to them through federal financial aid," said Williams. "We had close to 20 applicants this semester who participated in a panel interview and selection process."
Lance Whisenant, Student Support Services Coordinator and Advisor for TC's TRIO program, served on the selection committee.
"We hear from so many students who share amazing stories describing their struggles with overcoming barriers," Whisenant said. "Their level of perseverance and determination to earn a college credential is inspiring and a great example for others to follow. It has been an honor to serve on the selection committee over the last several years. However, it is so difficult to narrow down the list of recipients to only a couple of students. There is so much need, I wish each applicant could benefit from the scholarship."
EOC Scholarship Luncheon 2019 photos
More information about the EOC program and how to get started in the college enrollment process can be found at https://www.texarkanacollege.edu/educational-opportunity-center/ or by calling 903-823-3012.