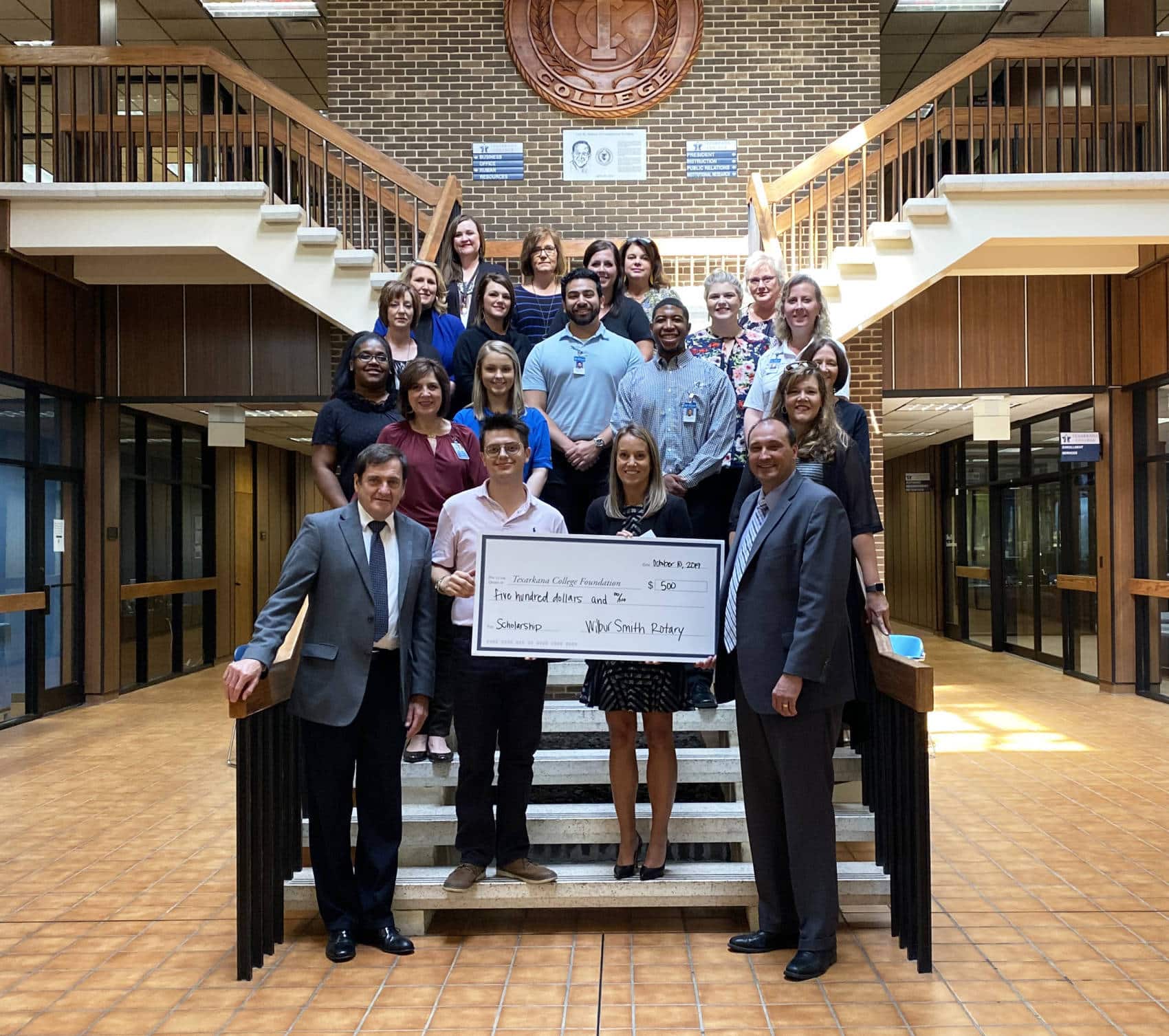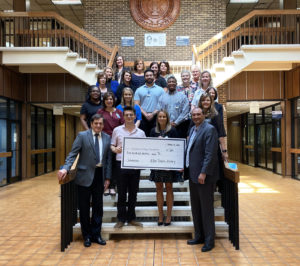 The Wilbur Smith Rotary Club presented a $500 check to the Texarkana College Foundation at a check presentation on Thursday, October 10, 2019, in the lobby of the Texarkana College Nelson Administration Building. The gift represents proceeds from the Rotary Flag Project, which benefits local area higher education institutions.  The check was presented by Mike Malone, President of the Wilbur Smith Rotary and Skylar Rogers, chairman of the Scholarship Committee.
Katie Andrus, director of the TC Foundation, said the gift will have a big impact on students.
"We are so appreciative of the Wilbur Smith Rotary's generous donation and their commitment to higher education," said Andrus. "The Rotarians have made education a priority when it comes to supporting our community through their fundraising efforts. Their support provides greater opportunities for our students."
The TC Foundation's mission is to enhance the overall reputation of Texarkana College, to provide external resources to fund College priorities, and to create opportunities for the college to build partnerships with alumni, friends, donors, corporations, and foundations. The Foundation's goal is to provide TC students with affordable and accessible opportunities in higher education.
For additional information or to make a donation, please contact Katie Andrus at (903) 823-3125 or katie.andrus@texarkanacollege.edu.