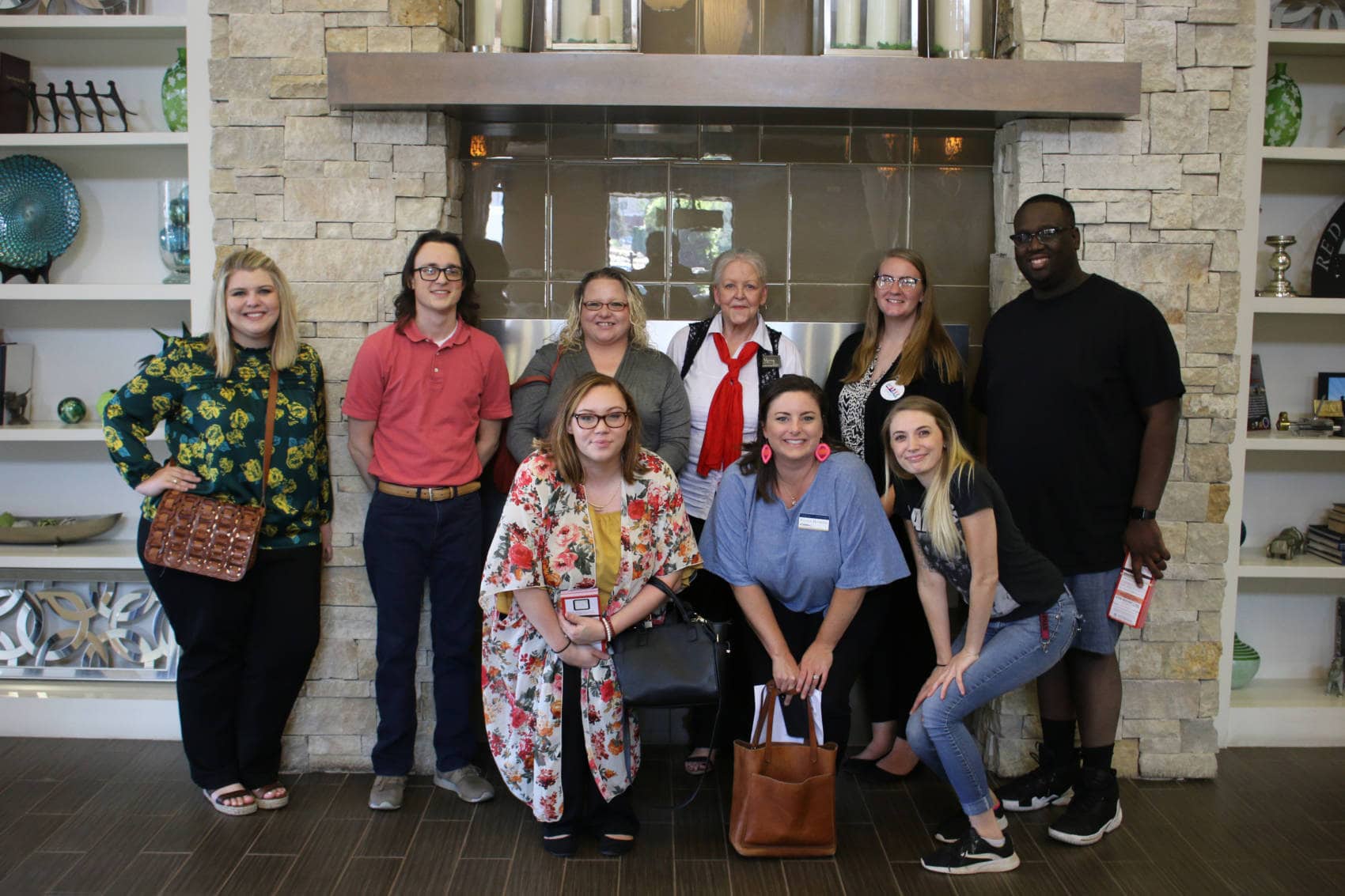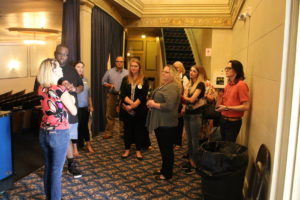 Texarkana College's Community & Business Education Center partnered with the Texarkana Chamber of Commerce and the City of Texarkana, Texas, to host a day of training for local hospitality professionals on September 5.
"When we met with the Chamber of Commerce to identify business learning needs in our community, we learned that there was a big opportunity for us to help local hospitality workers develop their service skills and access resources to help promote Texarkana as a travel destination," said Mendy Sharp, TC's Executive Director of Community and Business Education.
During the training, hospitality workers spent the morning at the Hilton Garden Inn & Conference Center learning about crucial communication skills for the workplace from Sharp and TC Business Development Specialist Madeleine Russell. They also heard from guest speakers from the Texas and Arkansas Travel Centers, along with Ruth Ellen Whitt representing Leadership Texarkana's GoTXK movement.
That afternoon, the City of Texarkana, Texas, sponsored a bus tour of popular tourist destinations in Downtown Texarkana. Sharp said Chamber and city officials wanted to encourage hospitality workers to see Texarkana through the eyes of a tourist.
"When tourists and travelers know about and appreciate the great things going on in Texarkana, it's a win for everyone involved," Sharp said. "Our hospitality workers are on the front lines and are often travelers' first point of contact in our city, so making sure they are aware of and value what's happening in our community is so important to helping build a positive public image for Texarkana."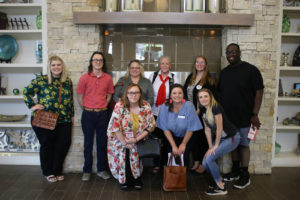 Last week's hospitality training is part of Sharp and Russell's plan to promote and revitalize the business training opportunities that TC's Community & Business Education Center provides for the region.
"We want businesses and community leaders to know that we're here to partner with you to develop your employees and workforce," Sharp said. "Whether your workers need soft skills like communication and customer service, training in specific software or technical job skills, industrial training in areas like safety and welding, or leadership training, we can put together a training plan for you."
For more information about the TC Community & Business Education Center's custom training opportunities, contact Mendy Sharp at (903) 823-3054 or mendy.sharp@texarkanacollege.edu.