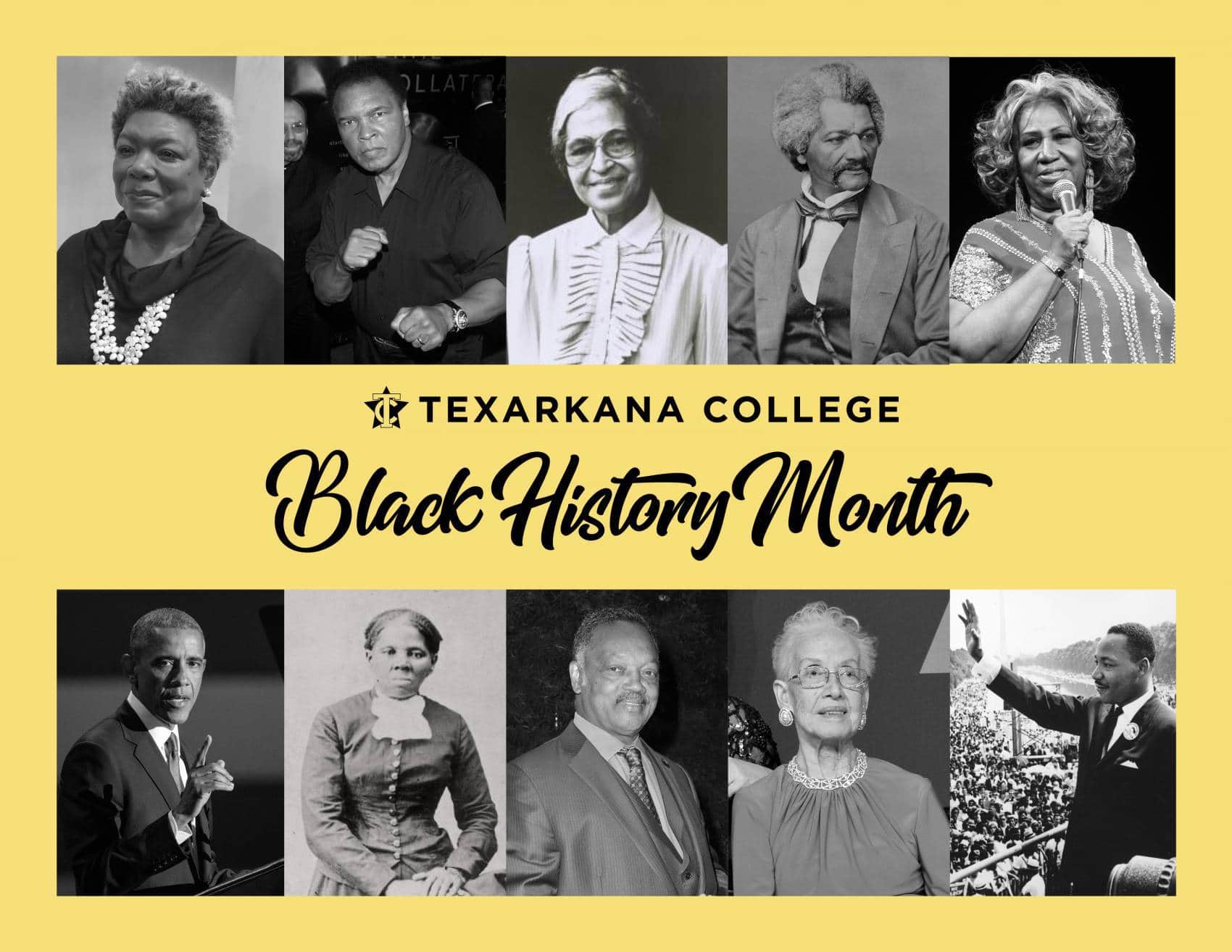 February is Black History Month, and we have a great list of events for you to mark on your calendar!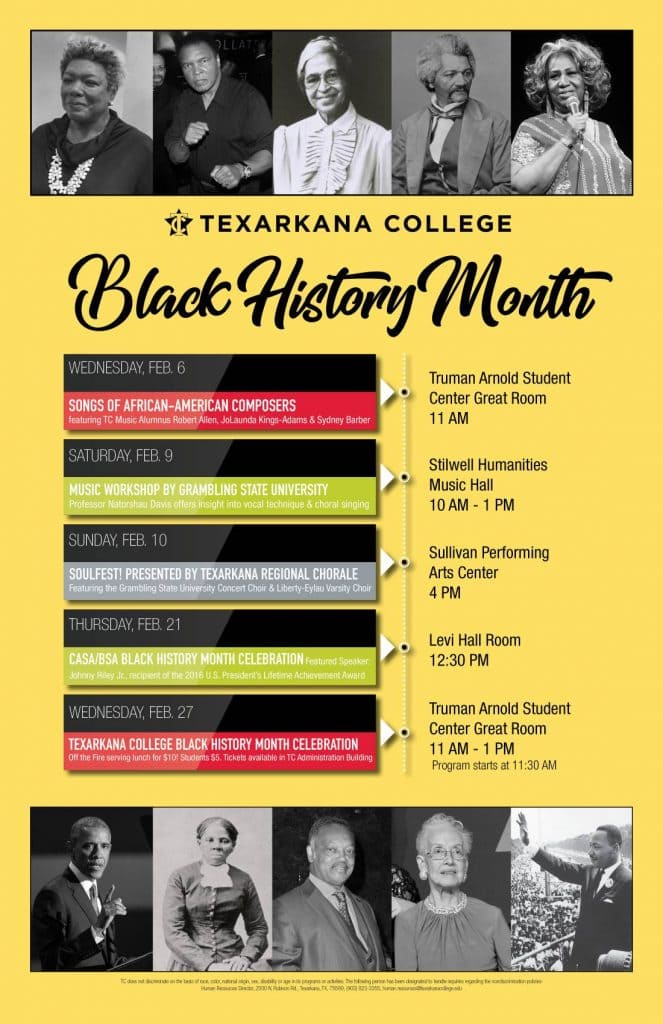 Wednesday, February 6, TC Alumnus Robert Allen and the Styles of Artistry perform Songs of African-American Composers in the Truman Arnold Student Center Great Room at 11 a.m. The admission is free.
Saturday, February 9, Grambling State University Choir, along with Professor Natorshau Davis, will be hosting a free public music workshop at TC's Stilwell Humanities Music Hall from 10 a.m. until 1 p.m. Davis will offer insight into vocal technique and choral singing.
Sunday, February 10, head over to Sullivan Performing Arts Center – John Thomas Theatre (3941 Summerhill Rd, Texarkana, TX 75503), at 4 p.m. for Soulfest! presented by Texarkana Regional Chorale, featuring Grambling State University Choir and Liberty-Eylau Varsity Choir. There will be music by Hogan, Rutter, Smallwood, and more! The admission is free, but donations are accepted.
TC's Cultural Awareness Student Association (CASA) and TC's Black Student Association (BSA) are hosting a free event on Thursday, February 21 at TC's Levi Hall Room at 12:30 p.m. Johnny Riley Jr. will be the featured speaker. He is a recipient of the 2016 U.S. President's Lifetime Achievement Award, and will be sharing his presentation "A Look at Africa and Life Lessons." Riley Jr. serves as an advisory to many African and Central American countries. Food will be provided by BSA.
To inspire and honor African-American achievements, TC is hosting a Black History Month celebration on Wednesday, February 27 at Truman Arnold Student Center Great Room from 11 a.m. to 1 p.m. The program will begin at 11:30 a.m., featuring a drumline, steppers, and an interactive historical timeline. Off the Fire is serving lunch for $10, and only $5 for students with their ID. Tickets are available in the Nelson Administration Building.