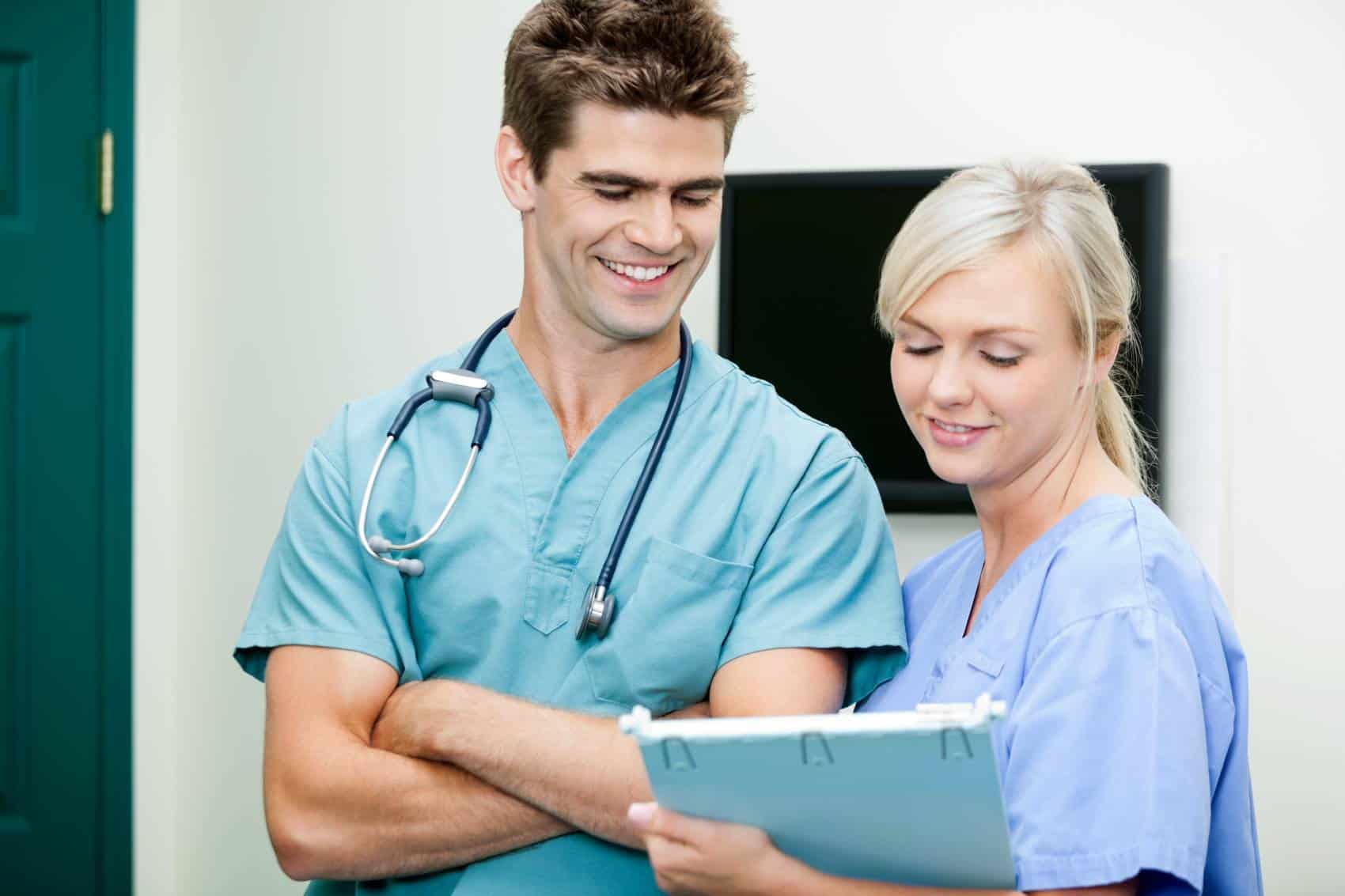 Taking the first step to train for a new career can be scary. Many people dream of working in the healthcare industry but may not know how to get started. Thanks to Texarkana College's Integrated Education and Training Program, qualified students now have the opportunity to get academic assistance and reduced training costs.
The Texarkana Adult Education and Literacy program located at Texarkana College helps students every step of the way as they begin their new allied health careers. Financial assistance is available to pay half the cost of a training course if the student commits to completing one of the following allied health programs: Certified Nurse Aid (CNA), Medical Billing and Coding, Clinical Medical Assistant, Medication Aide, Dental Assisting, Pharmacy Tech, Electrocardiograph (EKG) Technician, Phlebotomy Technician, Emergency Medical Technician (EMT), or Medical Administrative Assistant. These programs train students to achieve a certification but do not award college credit hours, which means traditional financial aid is not available.
Students who have earned a high school diploma or equivalency may be eligible for this unique opportunity—it's designed for people who are ready for a change but need to brush up on their basic academic skills, including reading, writing, and math. Experienced professionals prepare students to earn their certifications in this new healthcare career path. The TC Adult Education & Literacy team helps students complete daily academic assignments and helps prepare students to take their certification exams.
Lisa Jones, Director of the Texarkana Adult Education and Literary program, said the opportunity is life-changing for people who have been intimidated to step back into a classroom for fear of getting in over their head with academic assignments.
"The Integrated Education and Training Program in Allied Health is designed to help people achieve their dream of employment in a healthcare related field," said Jones. "This program takes the fear out of stepping back into a classroom for the first time by providing support and re-training in basic skills such as reading, writing, and math. The curriculum is context based and transferrable to the students chosen field of study — it's not just book knowledge. It will help prepare students to communicate effectively, complete accurate and timely reports, and have more confidence to excel in their chosen field of study."
Jones said course structure is convenient for students and includes evening and online course offerings and the ability to set up payment plans for remaining course fees.
"We are excited to offer this convenient and affordable option for people ready to earn a credential in a healthcare career pathway," said Jones. "The program is a partnership between TC's Community and Business Education Center and the Texarkana Adult Education and Literacy Center. Although students will have the responsibility for paying for half of the course fee, the support and on-going guidance for students is unmatched in any other program in the area. We are here to help students align their skills with their goals by providing individualized support in the academic areas they need most."
Jones said additional classes are also available through the Texarkana Adult Education and Literacy center for English as a Second Language (ESL) students, and persons wanting to earn credit toward their high school equivalency certificate.
For more information, call 903-823-3461 or 903-823-3462 Monday—Thursday 8 a.m.—5 p.m. and Friday 8 a.m.—4 p.m., or by email at adult.ed@texarkanacollege.edu.