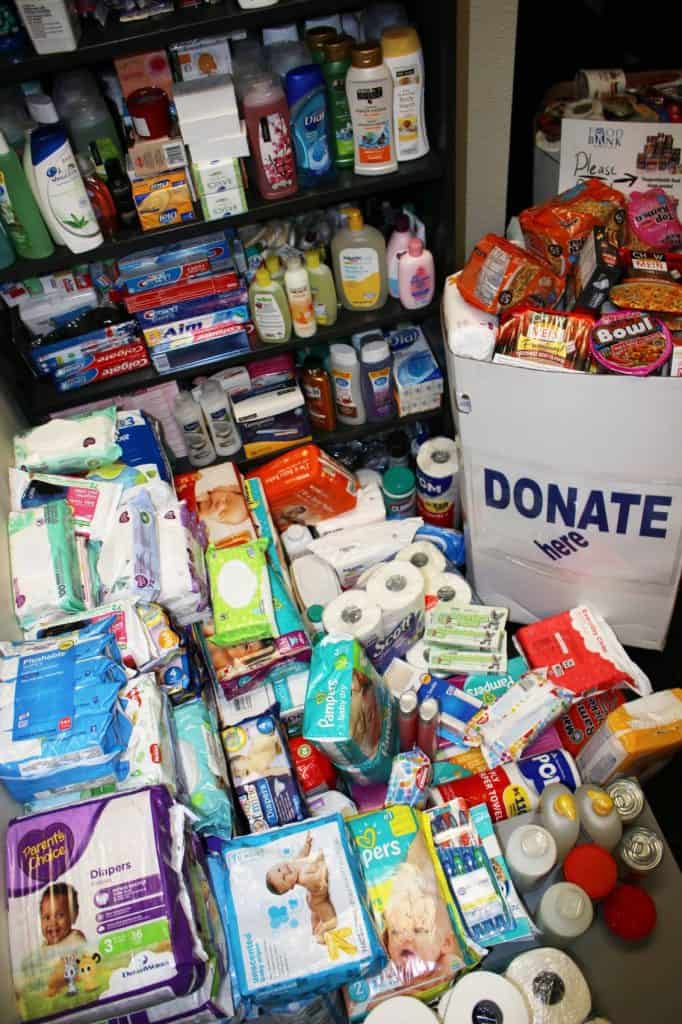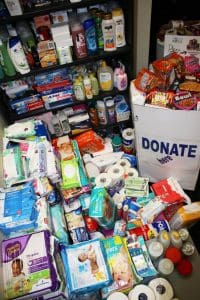 Texarkana College participated in the National Random Acts of Kindness Day 2018 as an institution by asking faculty, staff and students to donate to the on-campus TC Food Bank and Care Closet that benefits TC students.
National Random Acts of Kindness Day falls on Feb. 17 each year. Because that day fell on a Saturday this year, Texarkana College employees pooled their efforts all week to be able to meet their goal of giving by Friday, Feb. 16. Employees and students were encouraged to give to the TC Food Bank and Care Closet, and student volunteers rounded up and organized the donations.
"It's always neat to see the students who volunteer in the Food Bank and Care Closet," said TC Success Coach Phillip Parrish. "They know the diapers they're putting up could help a single mom in their class or the food could feed a classmate they know is struggling. It becomes real for them when they see how and who they can help."
In August 2016, when the TC Food Bank first opened, it seemed that the biggest need was food. After a presentation to staff and faculty that year, Parrish and Katie Jewell, TC Coordinator of Testing and Student Support Services Advising, realized the needs went far beyond that to also include hygiene and baby care items. TC decided to focus on giving to the Food Bank and Care Closet as their act of kindness this year because of the needs of the students. Particular items needed were on-the-go lunch options, hygiene items and baby care items.
"If we can alleviate some of the hardships that our students are facing then we are getting them that much closer to completing their certification or degree," said Parrish. "Supporting them along the way gets them to their end goal faster which is getting a better job to support themselves and their families."
Parrish said more than 125 individuals participated in the effort helping TC exceed their goals to fill the closet up full.
"Although TC has been accepting donations for the food bank and care closet for nearly two years, this was the first time that employees and students were encouraged to participate in a large-scale donation effort," said Parrish. "The outpouring of love and support shown for our students is heartwarming."
Students may utilize the food bank twice a month and are able to get hygiene and baby care items at those times. Donations to the TC Care Closet are accepted at any of the donation boxes around campus or in the lobby of the Career Education Center at the corner of College Drive and Coolidge Avenue on TC campus.  For more information contact Phillip Parrish at phillip.parrish@texarkanacollege.edu or 903-823-3418.