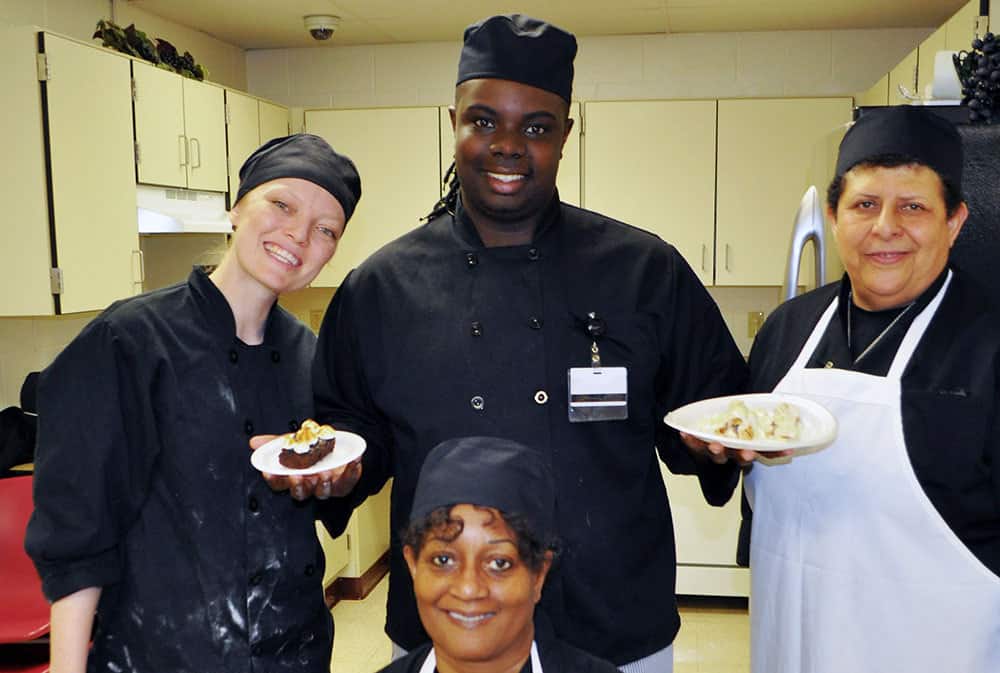 Nick Collins is learning that dreams really can come true if you work hard enough.
Collins, a 19-year-old culinary arts student originally from New Orleans, is currently pursuing his dream of being a chef. After moving to Hope, Arkansas, after Hurricane Katrina in 2005, Collins began to learn to cook.
"It really started with my father. My dad and my grandmother were always in the kitchen cooking," said Collins. "I wanted to be near them and I wanted to learn what they knew. When they both passed away in 2012, I just knew that I needed to continue to do what they loved to do."
Collins began taking Family and Health Consumer Science classes at Hope High School under his teacher Gloria Merrick. Merrick was impressed with his drive and knew that he would accomplish great things one day. Collins hit a speed bump during his senior year when his food production class was cut because of funding issues. He then took jobs at McDonald's and El Agaves so he could get experience in the food industry.
"I started to learn the basics of food preparation and service while I was a waiter," said Collins.
When Collins graduated in 2017, he entered into the Culinary Arts program at Texarkana College.
"Chef Sheila Lynn has already taught me so much," he said. "I've learned everything from food safety and contamination to mass catering and everything in between."
In January 2018 Collins was asked to help cater a large Texarkana Chamber of Commerce event at the Arkansas Convention Center. After his participation in the event, he was offered a job working at the convention center. He now drives from Hope to classes in Texarkana and then works at the convention center four days a week.
Collins then began talking to his high school teacher, Merrick, about doing a live demonstration for her students.
"Due to some of my own previous failures, I thought it was necessary to inform the students how important it is to never give up and go for your dreams," said Collins. "I was able to share some of my story with them while also showing them what I love to do."
Collins, along with classmates Jamie Elliott, Sylvia Ramirez, and Martha Porter made the trip to Hope and set up to make homemade fettuccini alfredo with roasted chicken and homemade pasta and a chocolate brownie with a homemade Italian meringue that he torched for service. The culinary students demonstrated proper knife cuts, kneaded and rolled out fresh pasta dough, cooked the pasta and torched the meringue.
"One of my idols is Alex Guarnaschelli. My ultimate goal is to be an internationally known chef who travels all over the world," said Collins. "In life, people don't just hand you things – you have to work for them. It's important to not just set goals, but to accomplish them, too."