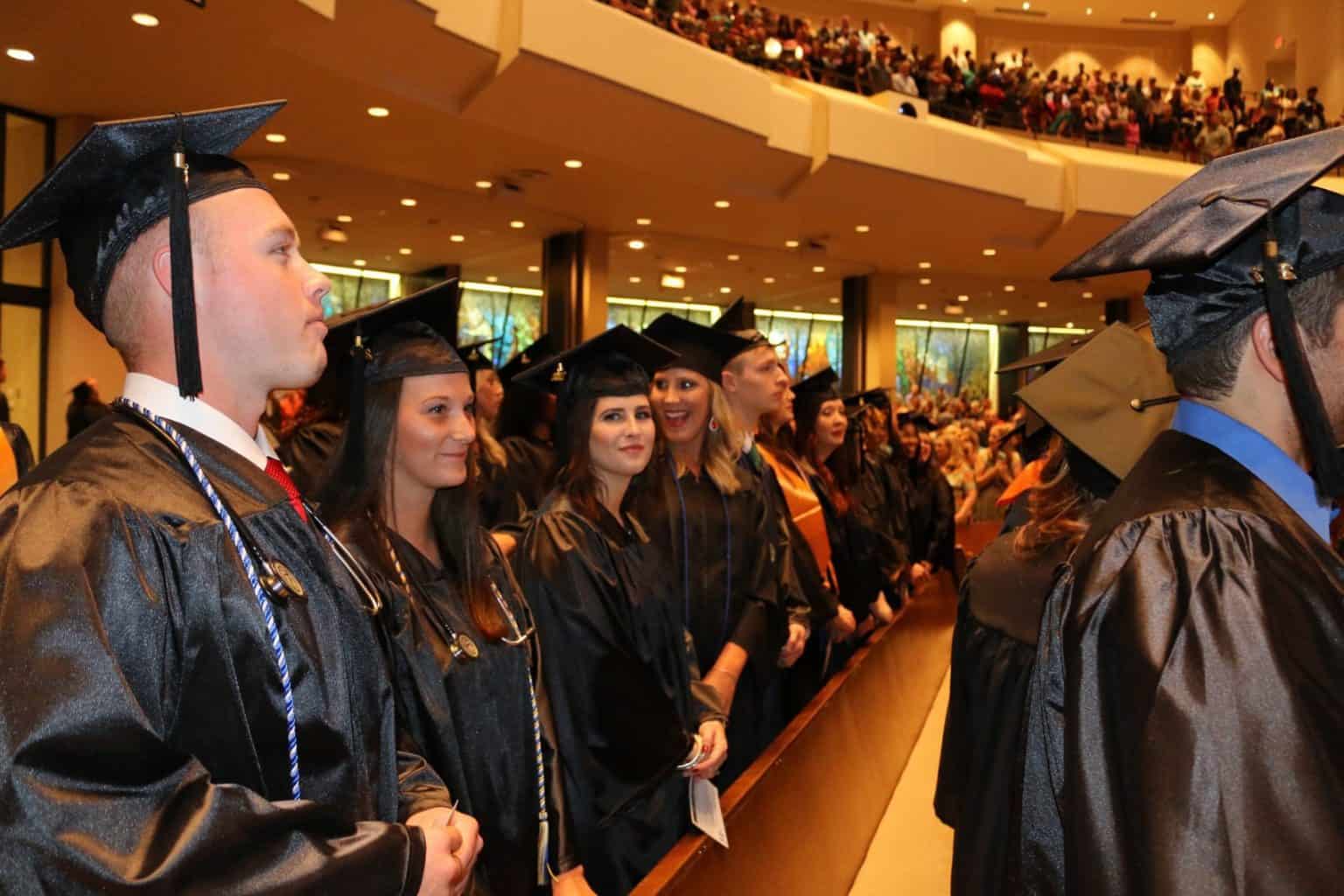 Texarkana College will celebrate the graduation of 581 students at their Fall 2017 Commencement Ceremony set for Monday, December 18, 2017. The ceremony begins at 7:00 PM at First Baptist Church, Texarkana, TX, and will include students completing their degrees during the summer and fall terms. Close to 300 students have chosen to participate in the ceremony and will walk across the stage to receive their diploma from members of TC's Board of Trustees.
"We could not be more proud of our students for completing their degrees and credentials at Texarkana College," said President James Henry Russell. "Our students' hard work and dedication leading up to this day will be rewarded to them ten-fold. It's a proven fact that having a college credential in your pocket gives you a better chance at earning higher wages, finding a career path you love, and having a healthier and better quality of life. Congratulations to the Class of 2017!"
According to the Texas Higher Education Board, about one-third of students enrolled in today's colleges are first generation students. And, at TC, more than 75% of students are the first in their family to go to college. Texarkana College has been recognized on the state level for high student completion rates.
"TC learned earlier this fall that our students were completing at a higher rate than all other two year colleges in the entire state," said Russell. "We attribute this success not only to our students who have made a commitment to themselves and their families to complete their goals, but also to the quality of our faculty members who work closely with students to assure their success. Look around our campus and you will see success at every corner."
The ceremony features student speakers, a student-produced video reflection video, and special music performed by TC's music department and faculty members. 2017 fall graduate, Elyssa Lauren Keryn Teel, will present the keynote student address. She will receive her diploma for an Associate of Arts degree with a Concentration in Business Administration during the ceremony.
TC fall class of graduates includes 218 students who will earn Associate Degrees in academic fields, and 363 students graduating with certificates in technical fields. Students can earn degrees or certificates at TC in over 60 fields of study. For a complete list of degrees or certificates, visit TC's website at https://www.texarkanacollege.edu/study/
For persons unable to attend Monday's commencement program, a live stream will be available on TC's website at https://www.texarkanacollege.edu/current-students/graduation/live/.