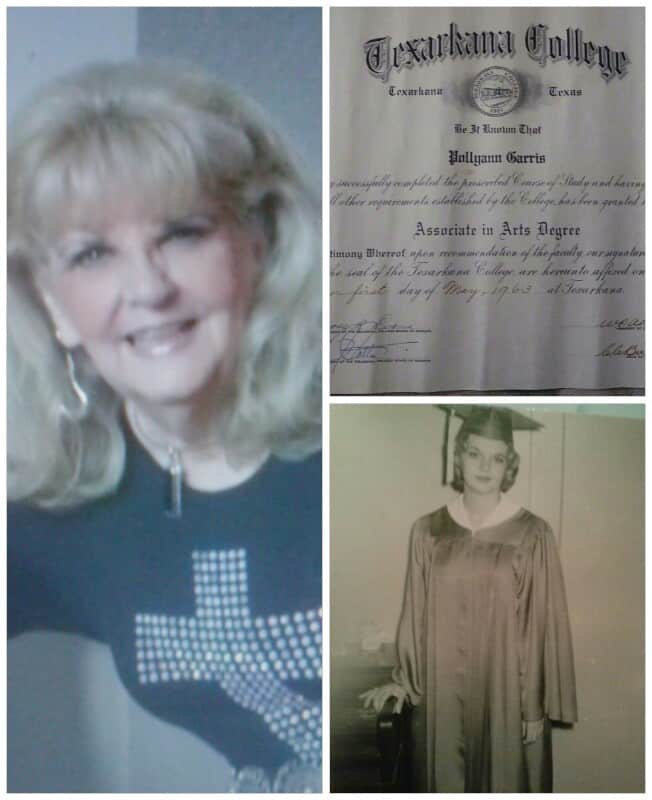 I enjoyed Texarkana College so much. I first attended the summer after I graduated Texas High in 1960, and went on to UNT, always returning to Texarkana College, where I finished my Associate of Arts Degree. I was able to teach kindergarten in Columbus, Ga., while my husband was stationed at Ft. Benning,Ga., with my two year degree. This degree has helped me in all phases of my life. I have been away from Texarkana for over 50 years, returning this past year, at the age of 74. I belong to many social, charity and civic clubs in Texarkana, and I am a life member of Girl Scouts of America. The picture that I submitted shows a recent picture of me, along with a picture of my actual Texarkana College Diploma, and me in my cap and gown from 1963. 
Pollyann Garris
1963 Associate of Arts Graduate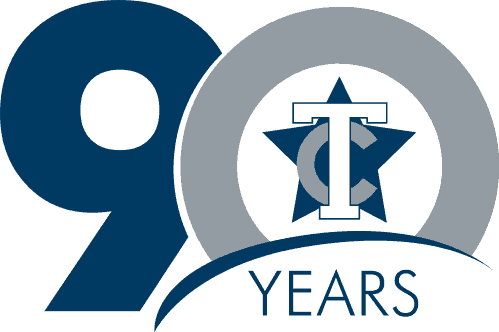 90 Years of Proven Success
To celebrate Texarkana College's 90 years, we've asked our alumni and friends to share their stories about how TC has made an impact on their lives. We'd love to hear your story, too—you can submit it here!
In honor of TC's 90 years, we're asking our supporters to donate $90 in our $90 for 90 Campaign to support the TC Presidential Scholarship. Learn more.