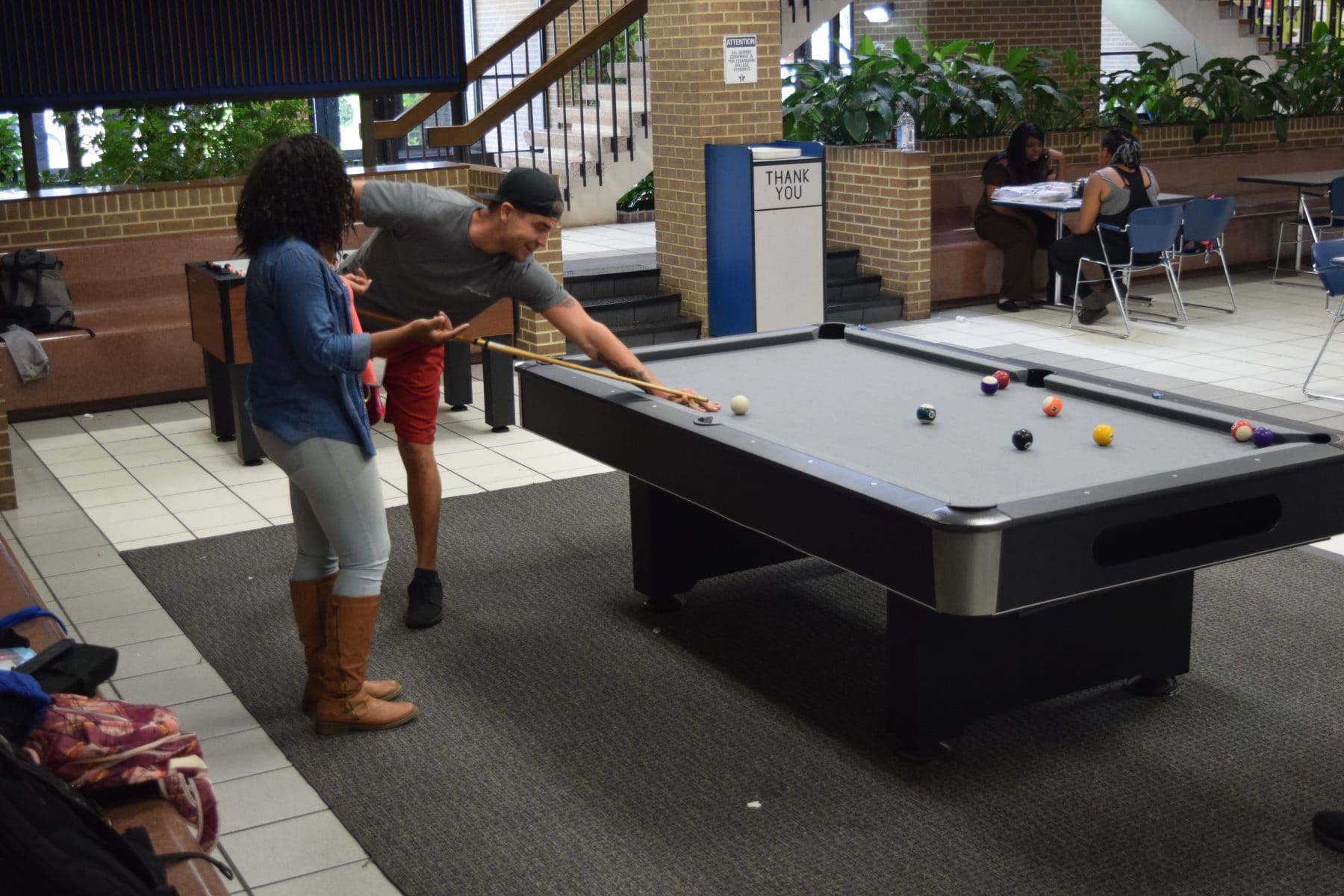 By Adriana Jefferson
The TC News Reporter
Although academics is a priority, students can play pool and Foosball before and after classes in the Truman Arnold Student Center at Texarkana College.
Both tables are located in the Commons Area in the Truman Arnold Student Center, where a couple of students hang out before and after class.
Cory Jones, an Electrical Technology major student, is taking 16 hours this semester. At least once a day, he goes to the Truman Arnold Student Center and plays a game of pool for an hour.
"It gives me something to do during lunch. I get to meet new people," Jones said. "I used to play with my brother at College Bowl, but the good thing about Texarkana College is that you are not charged."
First-year student Casey Simpson comes every day so he can play for a few hours.
Simpson said that playing pool is one of his favorite past times, and he comes to "meet new friends."
Playing pool also helps him to relieve stress from his classes.