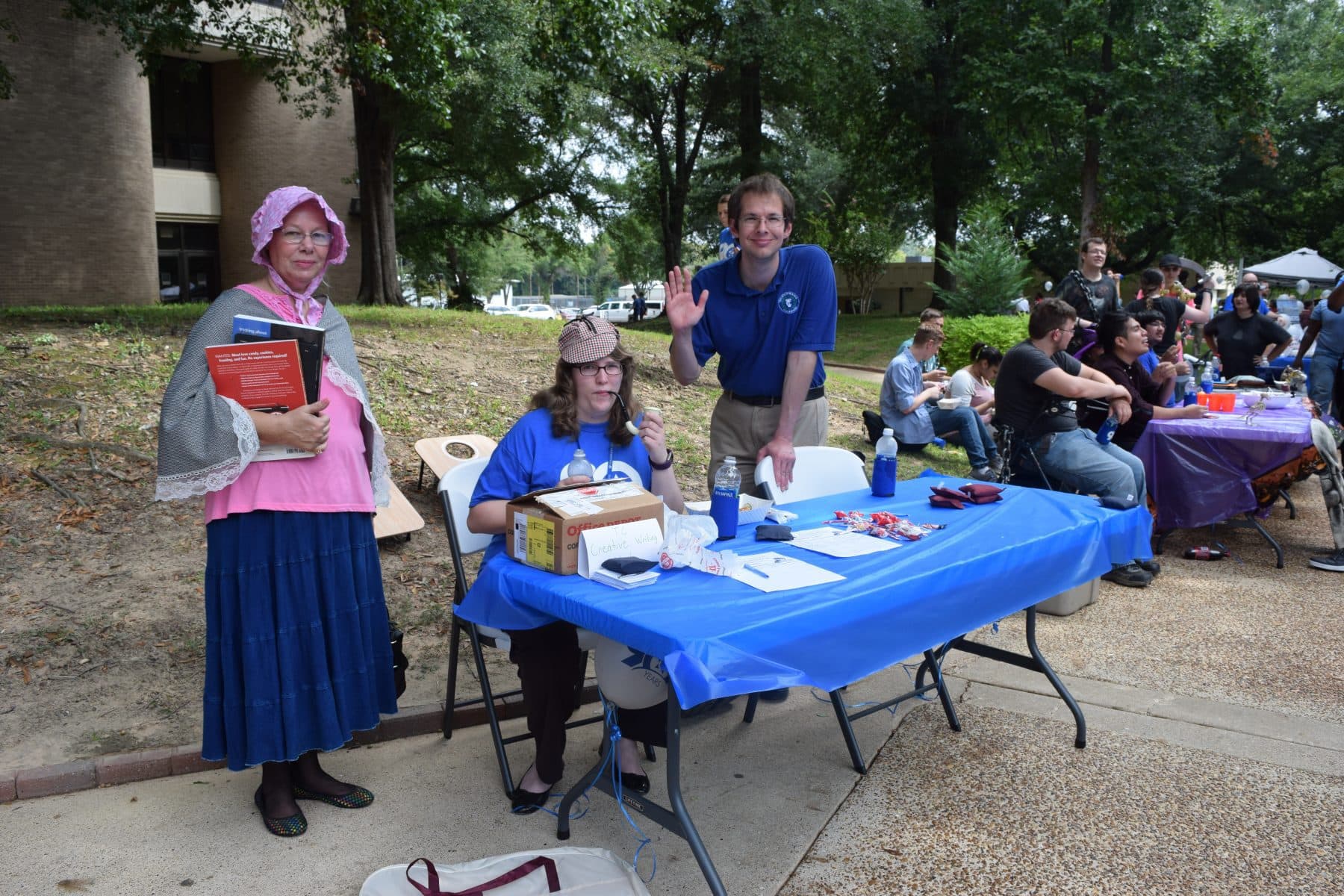 By Kamylla Brown
The TC News Reporter
Students gathered for Fall Fest today at Texarkana College, where they enjoyed live music, food, and learned about the various clubs/organizations on campus.
TC Recruiter Lydia Barnhart said this year's Fall Fest was all about celebrating the college's history and current success. The event was held following the 90th birthday celebration ceremony.

"Fall Fest is designed to introduce our students to the clubs and organizations on campus to set them up for future academic success," Barnhart said.
More than 40 clubs, organizations, and local business vendors were present. Big Jake's BBQ catered the food.
Barnhart said the college has many reasons to celebrate.
"Texarkana College has been serving the community for 90 years," she said. "We provide affordable education to the community that provides opportunities for future success. The birthday celebration is a fun way for us to bring the community together to celebrate the academic success achieved throughout the past 90 years."