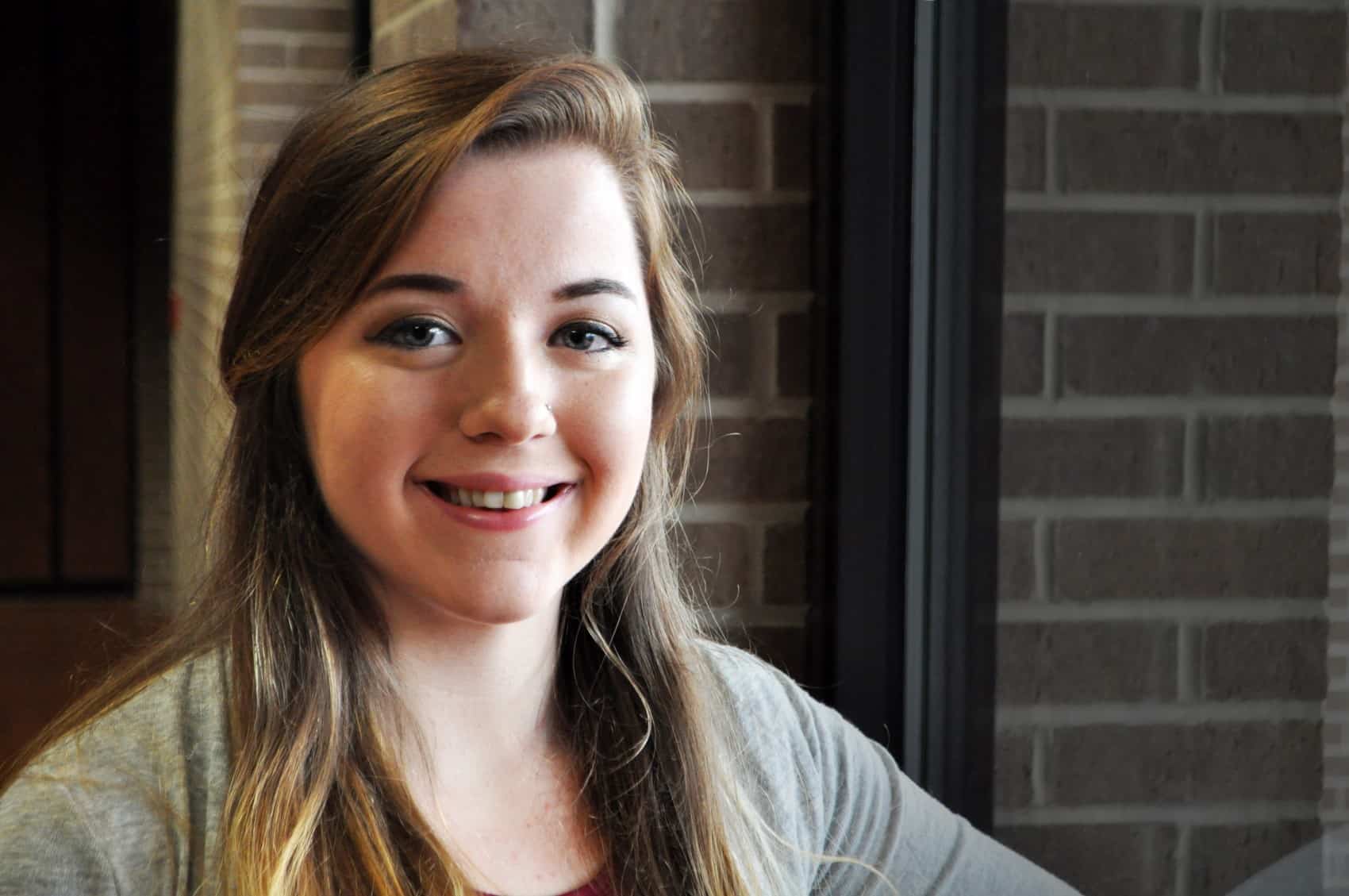 Life is a balancing act, and Viola Simmons learned that at an early age—earlier than most.
"My childhood, in one word, would be 'unstable,' but it taught me so much that I never would have learned otherwise," she said.
She watched her mother over-zealously spend the family's food stamps in the first week, leaving the family to suffer for the rest of the month. At the age of nine, she learned the importance of budgeting. At the age of 13, she learned about loss.
"I understood how powerful addictions could be when my mother chose her habit over her children," she said. Viola, her sister, and her twin brother were on their own.
Viola knew early on that she could break free from the cycle of poverty if she was willing to work hard. She learned how to channel her frustration about her home life into other outlets such as band, academics and work. She excelled at school, especially in band, where she played the French horn. She made the Texas All-State Band twice and was drum major of the New Boston High School band.
She landed her first job as a skating carhop at Sonic when she was 16. At the same time, she was earning her certified nursing assistant license through Texarkana College's dual credit program while attending high school. She began juggling her carhop job with a CNA job at Ponderosa Nursing, working nights and attending school during the day. She also earned International Sports Sciences Association certification and worked as a personal trainer at Anytime Fitness.
When Viola had time to sleep, she either split rent with her sister or slept on a friend's couch. Instability in her home life inspired her to keep pushing.
"Among all of these, I knew I had to focus on school and band to get into college on a full ride," she said. "If I wasn't at work I was at band, Health Occupations Students of America, Student Council, or studying for school and the ACT. I learned how to manage my time and make the most out of every minute. It was the busiest time of my life, but I loved it."
By the time she graduated, Viola was 8th in her class with a 3.9 GPA. She had taken the ACT 11 times. Her hard work had earned her a full band scholarship to Henderson State University, but when she got to campus that fall, she found that her scholarship amount had been changed. She could no longer afford to attend, so she drove home.
Viola didn't throw herself a pity party. Instead, she drove straight to Texarkana College to enroll for the fall.
"From the moment I walked into the registrar's office, individuals have been going out of their way to help me," she said.
When TC staff learned she didn't have a place to stay, they stepped in to help. Soon, she had moved into the Texarkana College apartments.
"Just a month ago, I was sleeping on a friend's couch with my belongings in my car," she said. "Today, I woke up to peace and quiet, a place for my things, and a fully functioning kitchen. It is easily the nicest place I've ever lived, and I am so thankful."
Now Viola is taking 15 hours along with a campus work-study job and a position as a CNA at Cornerstone. Despite her initial setback, a scholarship and grant opportunities at TC helped her start college and gain her footing.
"I'm doing great," she said. "This is the most stress-free I have ever been. Life is scary good."
---
To make a donation to help students like Viola, please give online or contact Katie Andrus at katie.andrus@texarkanacollege.edu or 903-823-3125.