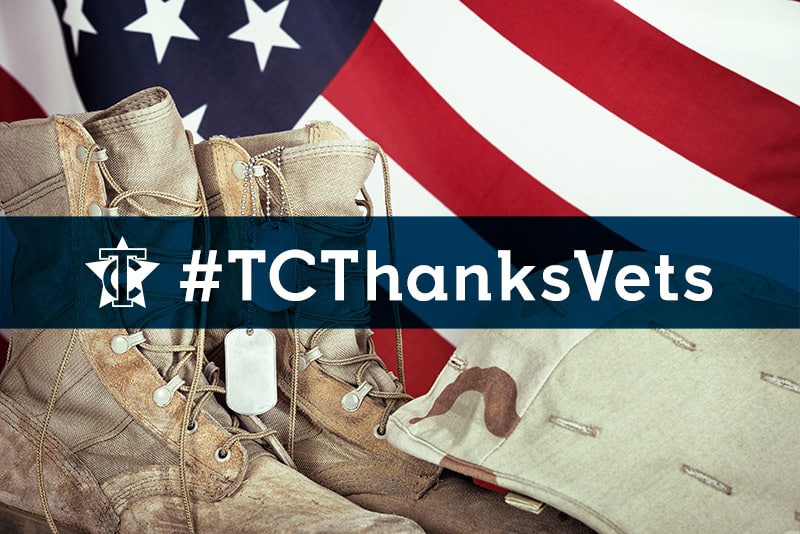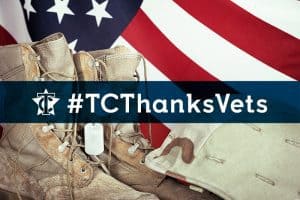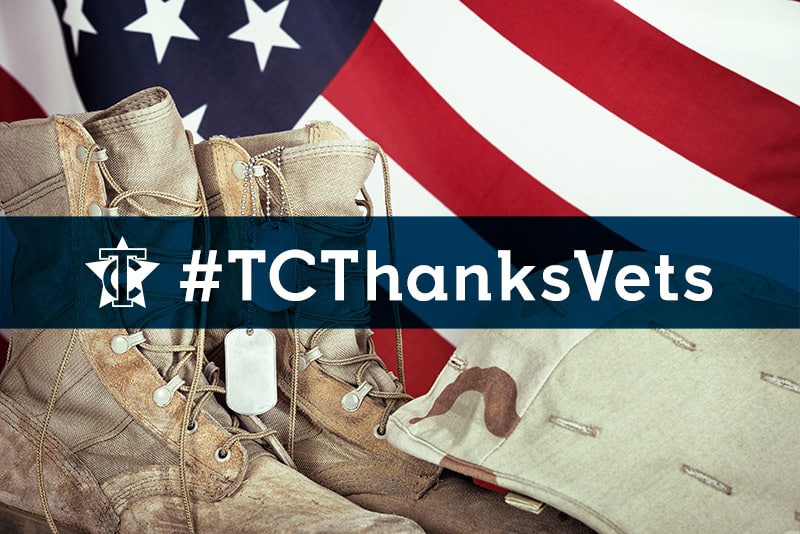 Texarkana, TX- November 9, 2016– In honor of Veterans Day, Texarkana College encourages all veterans and military families interested in earning a higher education degree or certificate to learn more about how TC's Veterans Services can help them achieve their goals.
"We serve an average of 140 veterans or military family members each semester," said Bridget Snead, Texarkana College's veteran services specialist. "We're here to help them apply for VA and Hazelwood benefits and to help them navigate the admissions process."
Snead, also a veteran, is available in the financial aid office to help veterans and military families learn about all of the resources they can tap to achieve their higher education goals. 
Many benefits are available to advance the education and skills of veterans, service members, and their spouses and family members. The Post-9/11 GI Bill offers higher education and training benefits to veterans, service members and their families who served after Sept. 10, 2001. The Montgomery GI Bill assists active duty and reservists with the pursuit of higher education degrees, certificates, and other education training. 
Texas veterans and dependents may qualify for benefits through the Hazlewood Act, which can fund up to 150 hours of tuition exemption, including most fee charges, at public institutions of higher education in Texas.
"With all of the different kinds of benefits veterans can qualify for, it's important for us to spend some time with each person to help them find the benefits and programs that work best for them," Snead said. "Our veterans are often some of our most hardworking students."
In observance of Veterans Day, the eternal flame at the World War II Memorial will be lit Thursday and Friday. The memorial, dedicated on November 11, 1997, lists the names of Texarkana College students, faculty and staff who gave their lives while serving in World War II. Students, faculty and staff are encouraged to take a selfie at the memorial and share it on the college's Facebook page (facebook.com/texarkanacollege) or use the hashtag #TCThanksVets.