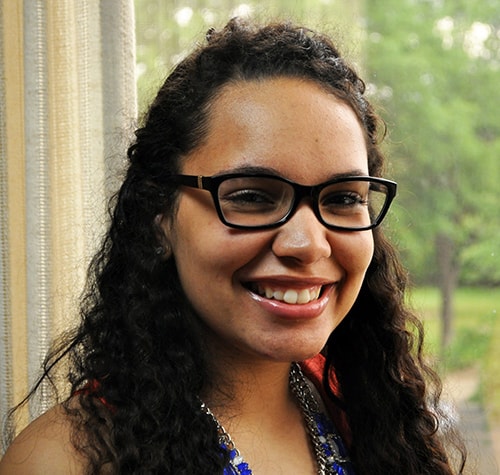 TC Alumni & Friends wants to reconnect you with your past at Texarkana College, but we're also excited to show you the future of this institution. Each week, we'll introduce you to one of our best Texarkana College students. You'll want to keep an eye on these future leaders!
Meet Destiny Lambert, a behavioral science major who graduated from New Boston High School.
TC Clubs and Organizations
Member of Phi Theta Kappa; Presidential Scholar
Works at
Brookshire's Grocery Company
Personal Motto
"Work hard so you can play harder."
Favorite Quote
"No one can make you feel inferior without your consent."
Where do you see yourself in 5 years?
"Graduating from the University of North Texas with a Master's Degree in Social Work; extremely happy with who I am."
What's your superpower?
"I can talk to just about anyone."
Why did you choose TC?
"In the beginning it was mostly because I didn't have the money for school, but I realized it was also because it's like a family here. Everyone is always so helpful; I feel like I've known everyone here all of my life."
To support students like Destiny, please contact Katie Andrus with the Texarkana College Foundation at 903-823-3125 or katie.andrus@texarkanacollege.edu.