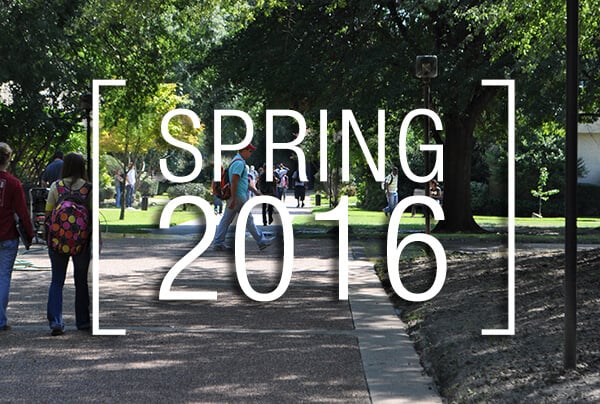 Time to plan ahead. Register early to beat the crowds and take care of business before the busy holiday season hits! Here are four reasons you should register early.
You'll snag the classes you want at the times you want.
Ever waited until the last minute and found that the class you need to round out your semester is full? Registering early gives you the opportunity to choose your classes while plenty of options are still available.
You won't waste your time in line.
Fun fact: the busiest time in our enrollment services and financial aid offices is the two weeks prior to classes starting. So if you need to see your advisor or need some one-on-one help from anyone in enrollment services or financial aid, now's the time to get it done before the crowds hit.
You'll have time to handle roadblocks.
Unexpected hold? Financial aid error? Starting early gives you time to figure out any barriers that might keep you from registering and take care of them in plenty of time to register.
You'll get it out of the way.
This is a busy time of year, and Texarkana College will close for the holidays on Dec. 21 and reopen on Jan. 4. Cross this off your to-do list before the hectic holiday season hits. Trust us—you'll be glad you did.
Key Dates
| | |
| --- | --- |
| Monday, Nov. 9 | Spring & January Mini-Mester Registration Begins |
| Thursday, Dec. 17 | Financial Aid Priority Deadline |
| Thursday, Dec. 17 | Registration & Payment Deadline for January Mini-Mester |
| Monday, Jan. 4 | January Mini-Mester Begins |
| Tuesday, Jan. 5 | Payment Deadline (for all students who registered Nov. 9-Jan 5) |
| Thursday, Jan. 7 | Registration Deadline |
| Monday, Jan. 11 | Workforce Classes Begin |
| Tuesday, Jan. 12 | Late Payment Deadline (for students who registered Jan. 6-12) |
| Wednesday, Jan. 13 | Late Application Deadline |
| Thursday, Jan. 14 | Late Registration Deadline |
| Friday, Jan. 15 | January Mini-Mester Ends |
| Tuesday, Jan. 19 | Academic Classes Begin |
| Monday, Feb. 1 | 14-Week Term Begins |
| March 7-11 | Spring Break |
| Thursday, May 12 | Semester Ends |
Need to Know