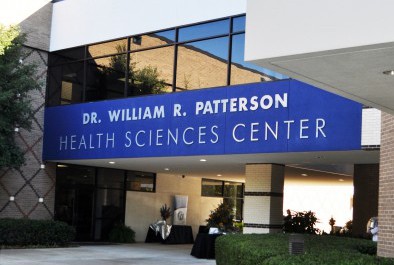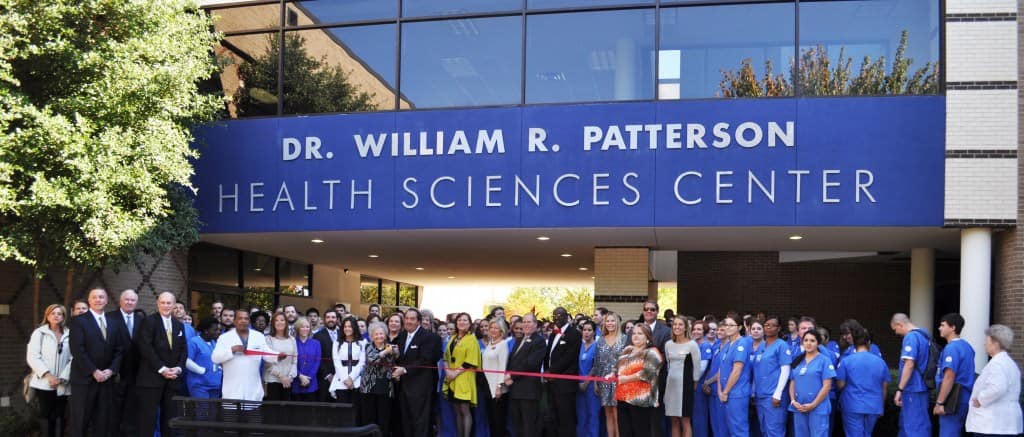 It started with a vision to build a major medical area between Dallas and Little Rock.
Today, more than 400 people celebrated the legacy of Dr. William R. Patterson with a dedication ceremony of the newly named Dr. William R. Patterson Health Sciences Center at Texarkana College. Patterson's son, Cary, recently gifted the Texarkana College Foundation $1 million – the largest single contribution the foundation has ever received.
Borden Bell, a longtime friend of Dr. Patterson, said Dr. Patterson took the lead in establishing a nursing school at Texarkana College.
"Years went by, and they finally hit a wall that they couldn't get over, and it was the coordinating board in Austin," Bell said. "The decision was made that they had to have an insider – somebody from Texarkana – with that same motivation and vision had to be on the coordinating board."
Dr. Patterson was put on the coordinating board, and he began his lobbying for TC's nursing school.
Within a few months, it happened.
"The coordinating board agreed," Bell said. "Money was raised. The state agreed to the budget, and a nursing school came to this campus."
Since that time, "more than 4,500 nurses have graduated as a result of his and his friends' efforts," Bell said.
"I don't think that even my friend Bill Patterson could have visualized St. Michael Hospital with 2,000 employees, and a payroll in excess of $95 million. I don't think that Bill Patterson could have visualized Collom and Carney Clinic with a 100 doctors. That can't happen without a lot of nurses."
Of those 4,500 that have graduated, Bell said "over 70 percent were the first in their family to ever get a college education. A very high percent were single mothers who now have an education to make a good living for their family."
After Patterson helped create Texarkana College's Associate Degree Nursing program in 1959, he served on the Texarkana College Board of Trustees from 1957 to 1981, longer than any other board member.
In 1981, he was appointed by the Governor of Texas to serve as a member of the Texas Coordinating Board of Colleges and Universities (now the Texas Higher Education Coordinating Board), where he served for six years.
He was also credited for founding the Texarkana College Foundation.
TC President James Henry Russell said Dr. Patterson was a servant leader.
"A true servant leader is someone who recognizes the needs of a community or institution – not the wants – and takes action to follow through and make something happen to take care of those true needs," Russell said.